The Academy Avenue Singers are a group from Weymouth who have appeared on the RA! RA! with LauRA Show. They are in our trailer singing We'll Sing in the Sunshine. They are wonderful and very talented! You can contact them at 781-337-2747. Tell them RA! RA! sent you.
Tommy Lee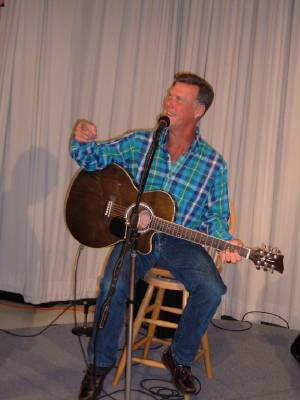 Tommy Lee was fabulous. Tommy works at the Marshfield Post Office and everyday during his lunch hour 11:30 - 12:00 he RA-arises the world and plays his guitar and sings in front of the Post Office. If you want to hire him call 781-837-0361. He gets our RA! RA! Raving.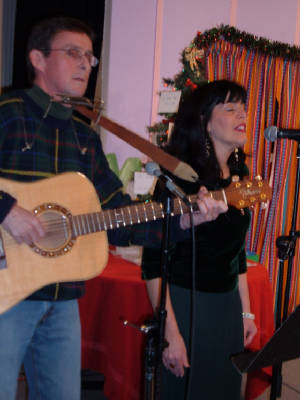 Larry & LauRA sang for one of our Christmas Shows. They decided to unwrap their God given gift and re-gift it one Christmas!